Contact Supplier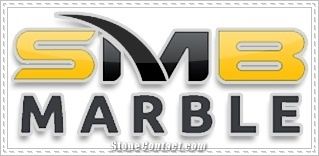 Company Name:
S.M.B Marble
Business Type:
Natural Stone, Artificial Stone, Machinery, Stone Service
Main Products:
Classic Green Onyx, Black And Gold, Golden Camel, Indus Gold, Yellow Sandstone, Fossil Brown
Verification Type:

10YR
S.M.B Marble was established in 1994, and since then it follows a dynamic development in the Natural Stone business in Pakistan. The company has its own complete manufacturing unit specially designed by Italian firm for high quality productions. International experience, excellent knowledge of new technologies, strict quality control, and delivery on time, as well as after-sale service, made the company one of the most reliable in the field. On the international market S.M.B Marble – enjoys an excellent reputation for its quality of service. The highly skilled staff of the company is a guarantee for the quality, quantity, safety and speed production. We specialize in hospitality, high end commercial and residential building projects serving customers across America S.M.B Marble wishes to further promote its products in every market. There is a possibility to do so and always welcome a chance to cooperate with an established and prestigious company and to build a stable and lasting business relationship. In according with the principle "Quality and Service first", our vision is to spread quality stone products to every corner of the world!